Finanzbranche
Financial sector
Strukturelle Veränderungen, regulatorische Anforderungen, die anhaltende Niedrigzinsphase, Nachhaltigkeit, Kostendruck und einiges mehr beschäftigen aktuell die Finanzbranche. Hier sind von Banken über Versicherungen bis hin zu Kapitalverwaltungsgesellschaften passgenaue Lösungen gefragt, um für die Zukunft bestmöglich aufgestellt zu sein und die besonderen Anforderungen an den Geschäftsbetrieb zu erfüllen.

Gehen Sie diese Aufgaben rechtzeitig und zielgerichtet an – und nutzen Sie dabei die Kompetenzen von SKAD. Unsere Beraterinnen und Berater verfügen über tiefgehendes Finanz-Know-how und stehen Ihnen während der gesamten Projektdauer kompetent zur Seite. Structural changes, regulatory requirements, the ongoing low-interest phase, sustainability, cost pressure and much more are currently occupying the financial sector. Here, banks, insurance companies and capital management companies need tailor-made solutions in order to be best positioned for the future and to meet the special requirements of business operations.

Tackle these tasks in a timely and targeted manner - and make use of SKAD's expertise in the process. Our consultants have in-depth financial know-how and are at your side throughout the entire project.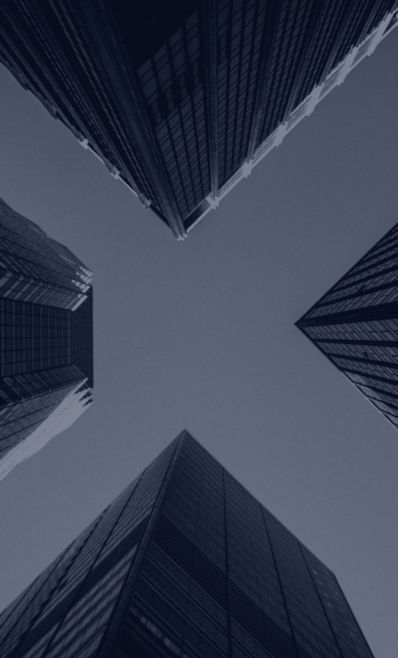 Öffentlicher Sektor
Public sector
Der öffentliche Sektor steht vor dem Hintergrund der unzureichenden Digitalisierung, des Klimawandels, der Urbanisierung, des Wertewandels in der Bevölkerung, des demografischen Wandels sowie der strukturellen Veränderungen am Arbeitsmarkt vor Herausforderungen von enormer Tragweite.

Im Raum stehen die Forderungen nach einer Modernisierung der Verwaltung, digitalen Services für die Bevölkerung, einer Verbesserung und Beschleunigung der Leistungsfähigkeit von öffentlichen Institutionen, Transparenz und einer ökonomischen Mittelverwendung.

Die Aufgaben sind komplex und tiefgreifend – und erfordern wirtschaftliche, tragfähige und nachhaltige Lösungen auf regionaler, nationaler und internationaler Ebene. Genau hierbei können Sie von dem Fachwissen unserer Expertenteams profitieren, die mit den Spezifika des öffentlichen Sektors bestens vertraut sind. The public sector is facing challenges of enormous magnitude against the backdrop of insufficient digitisation, climate change, urbanisation, changing values in the population, demographic change and structural changes in the labour market.

There are calls for the modernisation of administration, digital services for the population, an improvement and acceleration of the performance of public institutions, transparency and an economical use of funds.

The tasks are complex and profound - and require economic, viable and sustainable solutions at regional, national and international level. This is precisely where you can benefit from the expertise of our teams of experts, who are very familiar with the specifics of the public sector.
Gesundheitswesen
Healthcare
Steigender wirtschaftlicher Druck, eine alternde Bevölkerung, der digitale Wandel und sich ändernde regulatorische Anforderungen sind aktuelle Themen, welche die Akteure im Gesundheitssektor beschäftigen.

Private und öffentliche Krankenhäuser, der ambulante Sektor, Pflege- und Reha-Einrichtungen sowie Unternehmen im Gesundheitsmanagement – für alle gilt es, wirtschaftliche und zukunftsfähige Services und Lösungen zu etablieren, die den Anforderungen von Marktumfeld und Menschen gerecht werden. Wir von SKAD haben das Fachwissen, um genau solche Herausforderungen anzugehen. Stets zielführend, immer mit dem Blick für das große Ganze und vor allen Dingen individuell passend zu Ihrer Situation. Increasing economic pressure, an aging population, the digital transformation and changing regulatory requirements are current topics that occupy the players in the healthcare sector.

Private and public hospitals, the outpatient sector, care and rehabilitation facilities as well as companies in healthcare management - for all of them it is necessary to establish economic and sustainable services and solutions that meet the requirements of the market environment and people. At SKAD, we have the expertise to tackle precisely such challenges. Always goal-oriented, always with an eye for the big picture and, above all, individually tailored to your situation.
Der Mittelstand – auf ganzer
Linie gut beraten Medium-sized companies -
well advised all along the line
Unabhängig von der Branche, in der mittelständische Unternehmen agieren, haben sie meist eines gemeinsam: Die Zukunfts- und Innovationsfähigkeit sind für sie genauso ein Thema wie Digitalisierung, Wachstumschancen durch Globalisierung sowie das Finden und Binden der besten Fachkräfte – trotz "War for Talents".

SKAD unterstützt den Mittelstand hierbei mit einer ganzheitlichen Beratung bei unterschiedlichen Herausforderungen. Von der richtigen Strategie, einer qualifizierten Restrukturierung über eine Transformation der IT-Landschaft bis hin zur Etablierung von Künstlicher Intelligenz machen wir fast alles möglich. Kompetent, partnerschaftlich und mit einer erstklassigen Expertise. Regardless of the industry in which medium-sized companies operate, they usually have one thing in common: future viability and innovation are just as much an issue for them as digitalization, growth opportunities through globalization, and finding and retaining the best skilled workers - despite the 'war for talent'.

SKAD supports medium-sized businesses with holistic consulting for various challenges. From the right strategy, a qualified restructuring, a transformation of the IT landscape to the establishment of artificial intelligence, we make almost everything possible. Competently, in partnership and with first-class expertise.